Glass Stairs – the Magic of Transparency Exclusivity
Glass stairs are not only a practical architectural element but also an aesthetic addition to the design concept. Change the appearance of the interior and add more light and an atmosphere of weightlessness to it.
Do you want to know the prices of stairs from ERGO?
Submit a request and we will call you back within one working day to discuss the details of the project, which affect the price of a glass stair.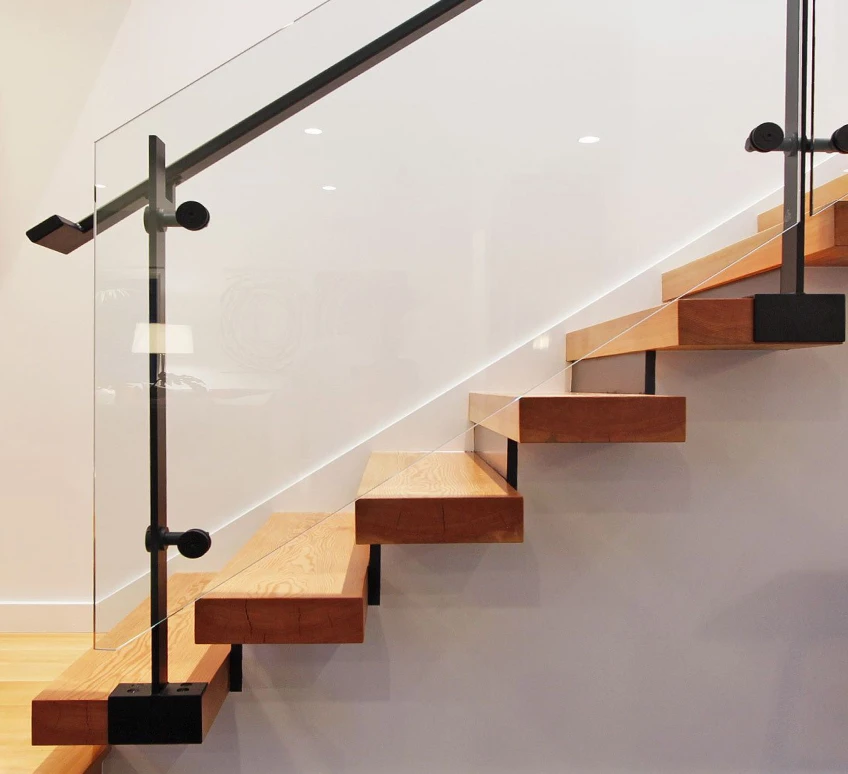 Production
of glass

stairs
We use the best materials to manufacture glass stairs. Our specialists use plexiglass (triplex), tempered glass, and bend glass for spiral stairs. Adding polymers gives plexiglass high wear resistance and the ability to withstand heavy weight and mechanical stress. Scratches will not appear on this glass and it will delight you with an ideal aesthetic appearance for a long time. Tempered glass can have different colors. We use it as the basis for the structure and the design of railings and handrails.
ERGO team will be able to competently integrate a staircase project of any complexity into a commercial or residential space. We can install spiral stairs, stairways, ladders and any other models of stairs in accordance with the characteristics of the stairwell of your building.
Advantages of installation
of glass stairs

from ERGO
Maximum visibility and lightness
Development of the best individual projects
Reducing the need for artificial lighting
Scuff and scratch resistance
Variety of possible colors and textures
Extensive experience with metal structures supported by successfully completed projects across Moldova
If you order a glass staircase in Chisinau, you will significantly benefit in terms of time and quality of work. We will carefully develop the project and conscientiously carry out installation work on schedule. We can guarantee the highest quality of glass structures and their long-term operation.
Do you want to order a glass and metal stair in Moldova?
Contact us and ERGO specialists will develop a personal project for your needs.