ERGO Aluminium Doors – Warmth and Comfort Start from Doors
Are you looking for aluminium doors with a custom and unique design? Contact ERGO and we can surprise you! We use the latest technologies for folding and sliding doors, and we can offer a model that will be a central element in any room.
Aluminium doors – price, installation cost, consultation and design work!
Submit an application, and we will call you back within one working day and answer all your questions.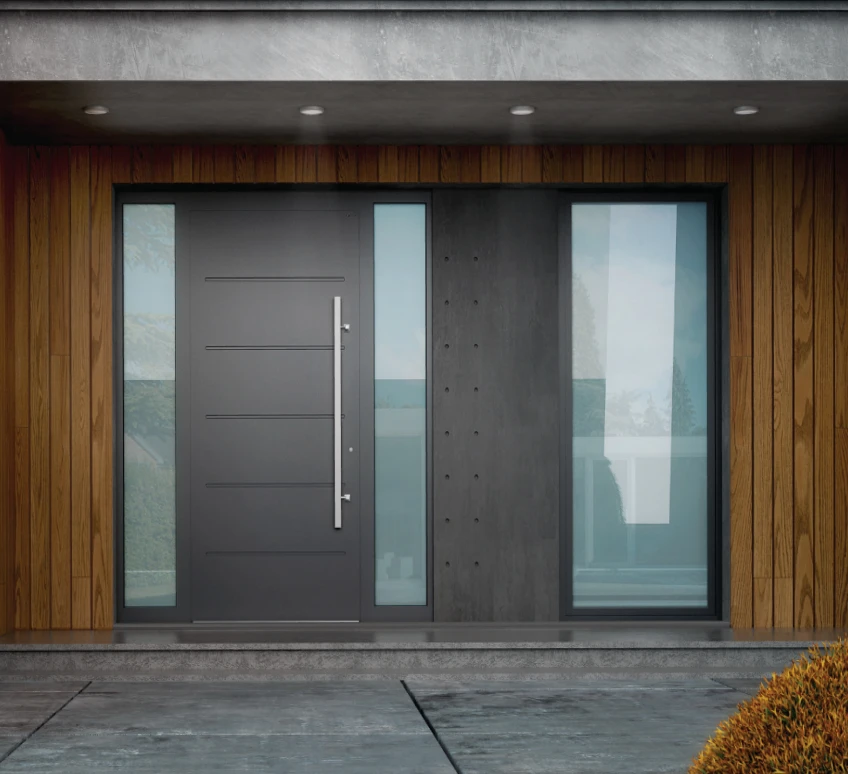 ERGO aluminium doors can have several types of opening.
Swing models are the most common type. They can consist of one or two folds. 
Pendulum models are a modification of swing models where you can both "pull" and "push" each fold. The "Pivot" systems have a special swivel mechanism, allowing you to apply a minimum force to handle the massive fold.
Sliding models are opened by moving the folds on bearings along a horizontal rail mounted on the floor.
Unlimited design possibilities
Standard and specific opening mechanisms
Easy and silent movement of folds
Models for small and large openings
Extensive experience with metal structures supported by successfully completed projects across Moldova
Why should you choose
custom aluminium doors

from ERGO?
Whether you repair an old house or build a new one from scratch, we have something for you. We can work out the project to the smallest detail, make a quality installation and draw attention to your new door. You can count on simple, elegant and outstanding ERGO solutions.
Do you want to place an order?
Contact us and ERGO specialists will develop a personal project for your needs.