ERGO Glass Panels – Timeless Design
Do you want to create a surprisingly open and airy feeling of space? Consider ERGO glass panels for stairs, balconies, terraces, roofs, pools and areas with strong wind.
Frame profile panels and fully frameless glass panels are a complete range of architectural solutions that combine modern design, high aesthetic appeal and safety without obstructing the view.
Glass panels, and handrails for stairs – price, cost of installation, consultation!
Submit an application, and we will call you back within one working day and answer all your questions.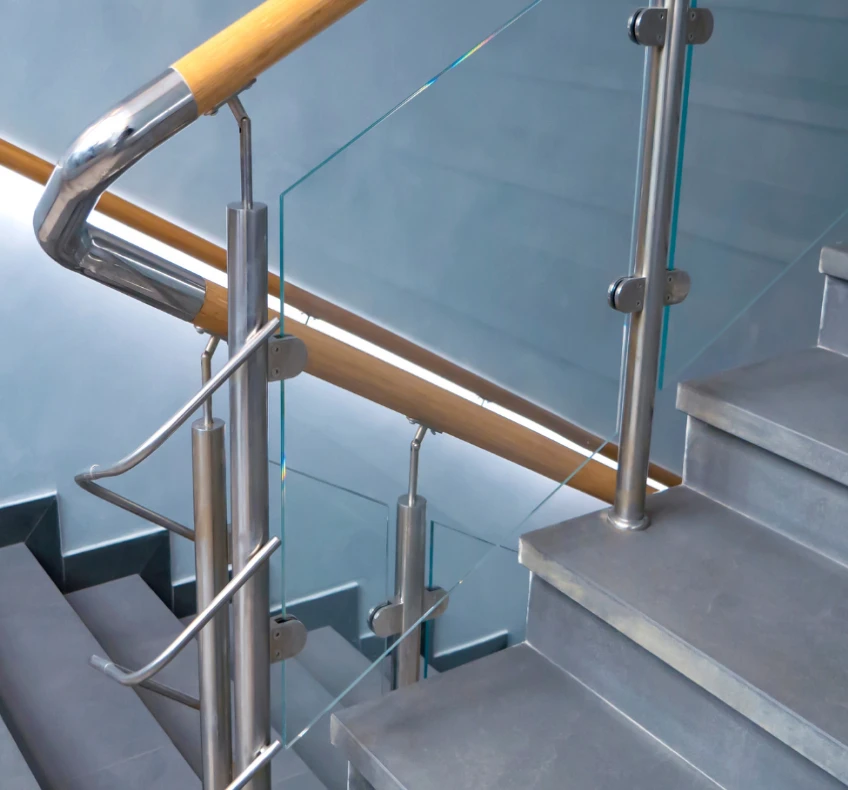 Scope of Use of our
Structures
Glass structures may be used for different purposes, including interior design and the design of the facade of the building. Our all-glass constructions find practical application in various objects:
Consultation with a specialist at a convenient time for you
Preparation of the project and work plan
Setting priorities and terms
Production of structural elements
Assembly and quality control of the order
Installation of
tempered

glass panels
Glass panels for stairs and other zoned areas are installed using small clamping elements (point mounts or racks) that are usually fixed to the wall and/or floor.
You can also fix glass panels using frame profiles. Such a profile can serve both as a handrail and a decorative element.
Advantages
of ERGO glass

structures
Architectural adaptation to the design of a room or building
Custom project for every client
Functionality combined with excellent appearance
Safety single and laminated glass
Protection against temperature change, shock and scratching
Extensive experience with metal structures supported by successfully completed projects across Moldova
Turnkey
glass handrails

and

panels
Do you want to attract attention to your stair or terrace but don't want an ordinary solution? Contact ERGO. As a company with more than 13 years of experience, we are ready to offer glass handrails for homes of all shapes, sizes and colors. All you need to do is to place an order, and we will do the rest!
We are ready to take on your project
Contact us and Ergo specialists will create a personal project for your tasks