Ventilated Facades: Decorative Facing of Buildings With Wall Insulation
Ventilated facades provide exceptional design freedom and give the building architecture a distinctive look. Such facades support air circulation between the load-bearing wall and the cladding material and protect from cold and heat.
Do you want to know the prices of a ventilated facade from ERGO
Submit a request and we will call you back within one working day to discuss the details of the project, which affect the price of a ventilated facade.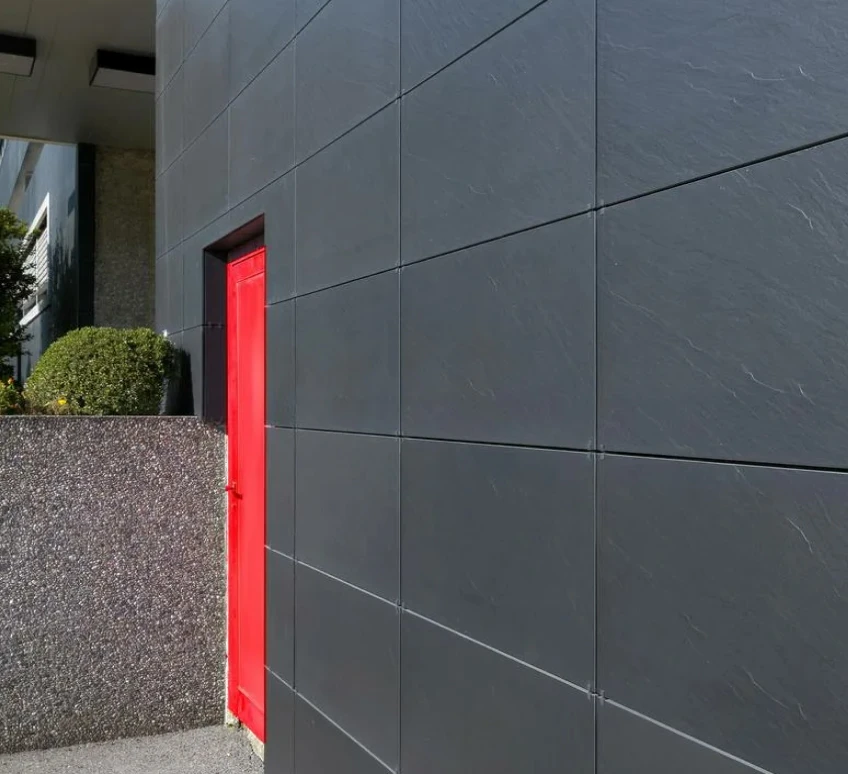 Ventilated facade
structure
Mounted ventilated facades are installed on the outside of the building. Decorative facade panels don't abut on the wall. The gap between the cladding layer and the wall of the building is used for air circulation and condensate removal. In some systems, insulation is also used, which covers the walls of the building. All elements are attached to the frame, which, with the help of anchor bolts, securely holds the structure in a vertical plane.
Advantages
of ERGO

ventilated facades
Implementation of any style and design solutions
Free air circulation between heat insulation and cladding
Reducing heat loss in winter and keeping cool in summer
Reliable protection from condensation
Easy maintenance and fast replacement of damaged panels
Extensive experience with metal structures supported by successfully completed projects across Moldova
Turnkey
ventilated facades
Contacting ERGO specialists, you can order ventilated facades on a turnkey basis in Chisinau. Our experienced specialists will do all the work necessary to design and install building cladding. Define your criteria and requirements for the facade and we will do the rest!
Do you want to order the installation of ventilated facades from ERGO in Moldova?
Contact us and ERGO specialists will develop a personal project for your needs.